The Pathway
At River of Life Church the Pathway is not a curriculum but a tool to help mature the saints for the work of the ministry.
It gives us a unified plan for being and making disciples. Not only does Pathway provide a common language, goals, and purpose but it is also designed to help us all pursue maturity together instead of separately running in our own lanes of life. The goal of the Pathway is to move us toward growth, maturity, and reproduction while giving us a model that disciples can first learn to follow themselves and then use to walk alongside others.

Get to know Jesus and His church. Everyone is invited to hear Jesus's offer of eternal life and be a part of His family, the church.

Be intentional about your spiritual growth. Here you learn to pursue and prioritize relationships with others as a part of that development.
One year? Three years? Long-term in Frankfurt?
The Pathway has been crafted specifically with our international community in mind. We know that internationals are living and working in Frankfurt for anywhere from one to three years, and we are prepared to use the allotted time to equip followers of Christ for the road ahead wherever God leads you next.
In closing, our Pathway will help you get connected with River of Life Church, get you serving and into relationships where you can grow deeper in the faith. We look forward to receiving you, equipping you, and sending you on better prepared to serve Jesus Christ and build up the saints.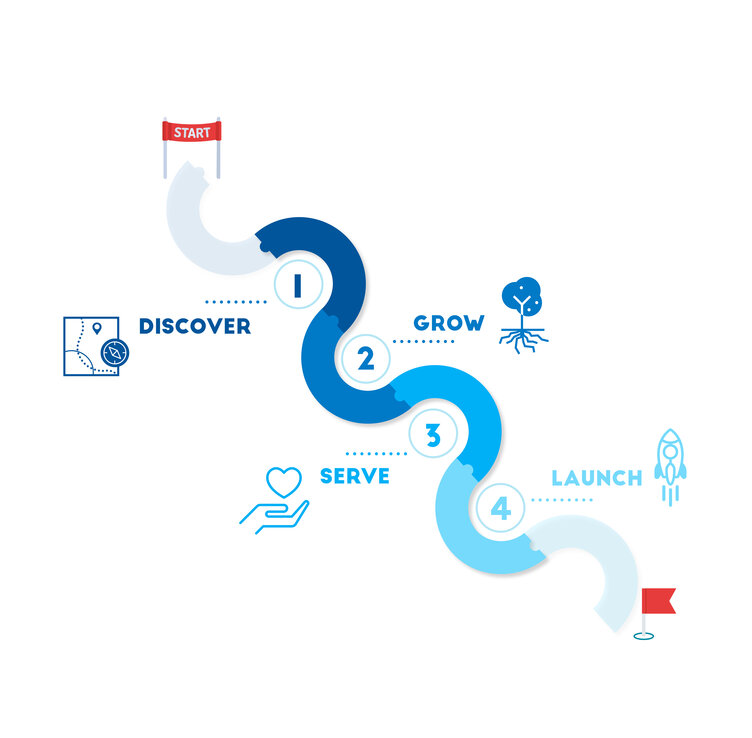 Get equipped to invest your life in serving Jesus's church. Live with everyday intentionality in your home, at work, with friends, and in the community.

God made you to be a blessing to others so go out and initiate good works! Learn how to joyfully serve those around you and build up the body of Christ.