Who We Are
Get to Know the River of Life Church Family
As you can see from the flags above, we are an international church family at River of Life, many different people united by our faith in Jesus Christ. Originally we started out in 2020 as a group of five families set apart by the International Christian Fellowship in Oberursel to establish a Christ-centered church in south Frankfurt. Only a little over a year later we had more than doubled, but beyond that, we have grown together in meaningful relationship with one another. Because God has such a big heart for the people of Frankfurt, we look forward to the family growing in the coming weeks, months, and years.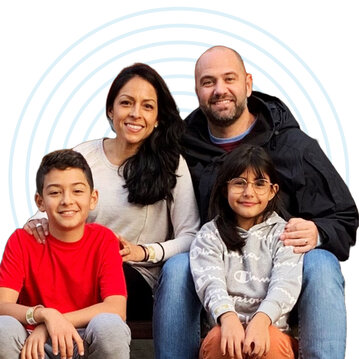 SAM DYER, Pastor
Sam and his family have lived in Germany since 2013 after spending several years in South Asia as missionaries. The transition to Germany began with developing a refugee ministry at International Christian Fellowship, equipping and encouraging the church to engage and bless their neighbors. Pastor Sam is passionate about teaching the Bible in its entirety and engaging in true relationship through discipleship and small groups. When he's relaxing you might find him fishing with his son, playing with his daughter and the family dog, Rudy, or passing the time with Desireé, his wife of 14 years.







STEFAN WIRTHS, Elder
Stefan and his lovely wife, Michelle, were long time members at International Christian Fellowship before being called to join the River of Life family. He served as an ICF elder for six years before taking on the role at River of Life Church. Mr. and Mrs. Wirths live and work in Frankfurt, but when they are not in the office or at home you can rest assured they are exploring a new place in Germany or traveling this big, beautiful world. Oh yeah, ask them what "Nakuona" means...


ALEX STEPHENSON, Pastoral Apprentice
These newlyweds are living answers to prayers for more laborers for the harvest. Straight from Northern Ireland, Alex is following God's call to be a part of an international church while Miri—a German native—finishes her studies in Germany. The journey to get to River of Life wasn't easy, but they have quickly become a part of the family by teaching River Kids each Sunday in addition to Alex periodically preaching to the congregation. We are grateful for such a dynamic couple trusting the Lord to come to a new church plant, and we look forward to what's ahead!





KEVIN SCHMIDT, Treasuer
ÉRIKA BLANCO SCHMIDT, Design
Kevin and Érika have been part of the River of Life core team even before the church had an official name. Kevin's business experience and Érika's eye for design have been assets since the beginning of the church plant. In 2022 the congregation voted to officially elect Kevin as the first treasurer, and Érika assists with weekly presentation and design needs. This couple consistently brings the Brazilian flare at any gathering, so make sure to introduce yourself to them when you stop by!